Many choose to dine in Vienna, Austria at one of the city's quaint sidewalk cafes, but if you're looking for a historic and amusing place to eat lunch, I recommend Zum Riesenrad Cafe-Restaurant. This restaurant sits below Wiener Riesenrad, one of the world's most iconic Ferris wheels housed in Prater "Wurstelprater" Amusement Park. The giant Ferris wheel was built in 1897 to celebrate the Golden Jubilee of Emperor Franz Josef I. Today, Viennese still consider the expansive fairground a beloved destination for the entire family.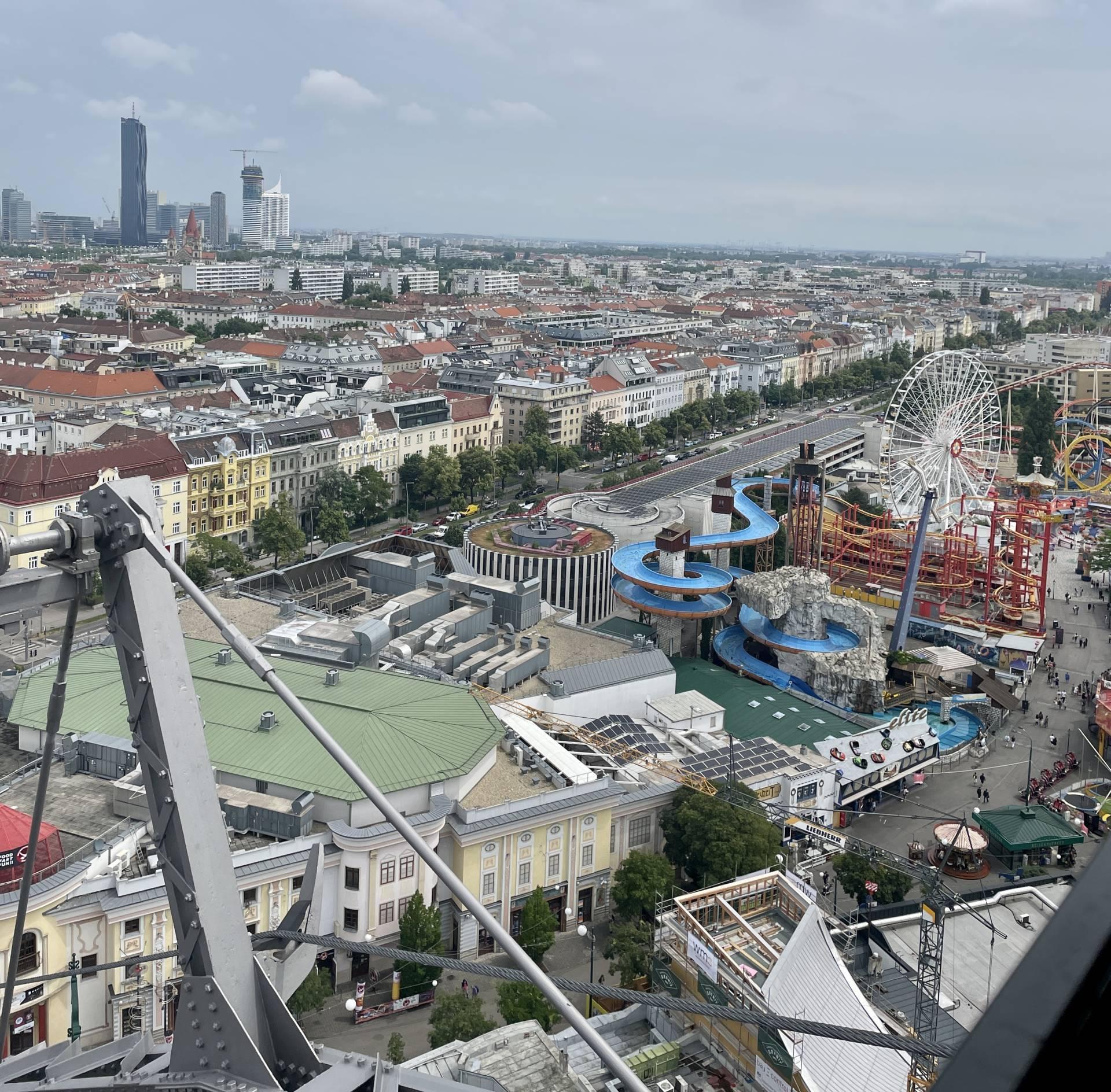 After riding the Ferris wheel and enjoying 213-feet tall views of Vienna, I found the food at Zum Riesenrad just as spectacular. It serves traditional Austrian cuisine and I ordered the Wiener Schnitzel with potato salad. Wiener schnitzel means "Viennese cutlet" in German, and is lightly fried tender veal cutlets which have been pounded into thin slices. The potato salad in Austria is a stand-out as well, specially prepared with white wine vinegar instead of mayonnaise. Red onion, tarragon mustard and beef broth give it a light, refreshing flavor. Any tourist in the area simply must participate in its coffee house culture. It's more than a drink, it is an experience. I opted for an iced coffee with ice cream and a dollop of whipped cream. As with all Viennese coffee, it comes with a glass of water on the side. The clear water emphasizes the importance of clean water in Austrian culture, with the country having earned the moniker "Land of Water."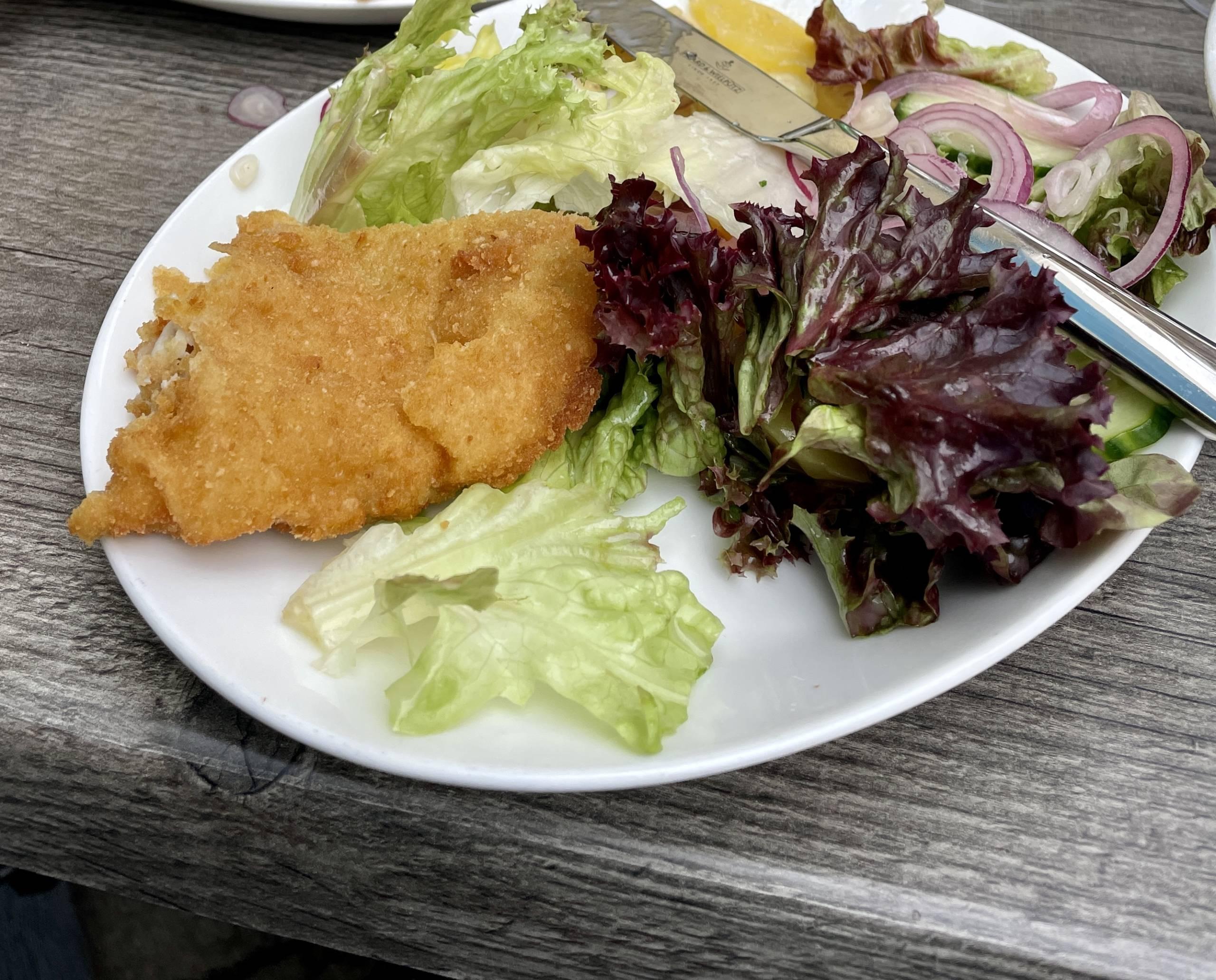 People-watching from Zum Riesenrad's terrace is a pleasant way to pass the time: It's great to take in the families frolicking and laughing in the park's romantic, nostalgic world. If you're searching for a unique and spectacular dining experience, there are four Wiener Riesenrad Ferris wheel cars that can be rented for a romantic candlelight dinner complete with white linens, silver candelabras, crystal and all the fineries. As you go round and round, you're sure to fall in love all over again.