I think it's the best $35 I've ever spent in my lifetime. I recently purchased a day pass for the Tierra Tropical Beach Club and Restaurant on the Riviera Nayarit near San Pancho, Mexico and experienced a slice of heaven while on a combo work/pleasure trip. For 663 pesos, I was provided a breathtaking view of the Pacific Ocean from my luxe lounge chair, an endless infinity pool, terrace restaurant and bar and food services at my chair. Oh yes, plus the company of five cool friends from Florida and Georgia.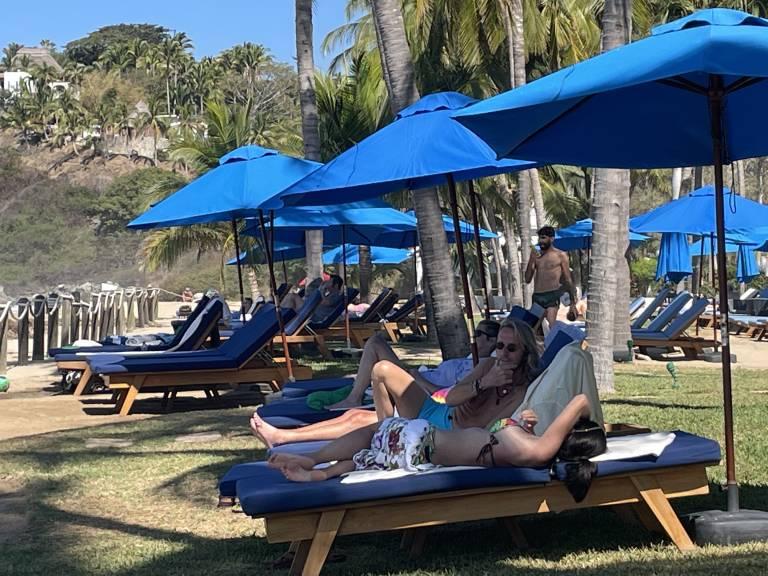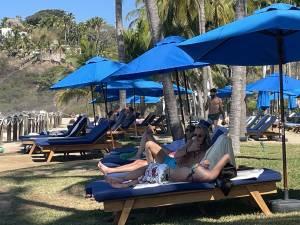 The two words that best describe this property are thoughtful and luxurious as every detail has been imagined to make you feel pampered. Little things such as the pebblestone walkways that lead from the beach to the pool, a foot washing station positioned before you enter the pool and the oversized towels made me feel spoiled.
Its seclusion on the north end of Riviera Nayarit is one the best selling points of the Beach Club which is part of the Patrona Polo Club. To get to Tierra, we walked north along the dirt roads from the town of San Pancho for about 20 minutes from Aldea Viva, our superb and affordable Airbnb. Aldea Viva, which features a pool and complete privacy, sleeps six and is a quick, is located in the surfing village of San Pancho is is a quick 10-minute walk to downtown.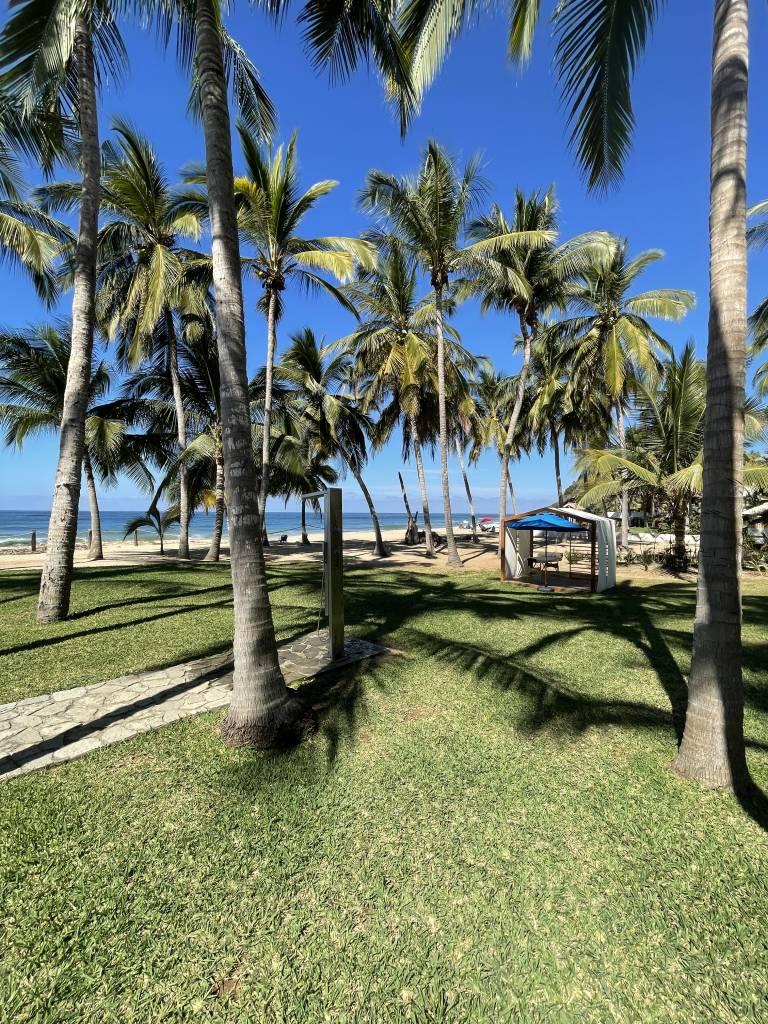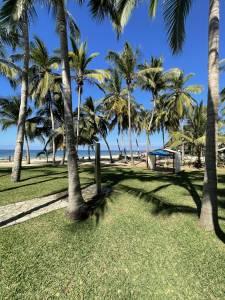 As we approached the entrance of Tierra Tropical Beach Club, we almost missed it since its metal door is so discreet. But once I set foot into the Club, I was amazed at the beauty of the tropical modern lobby with an in-ground serene water feature welcoming you to an expansive pavilion.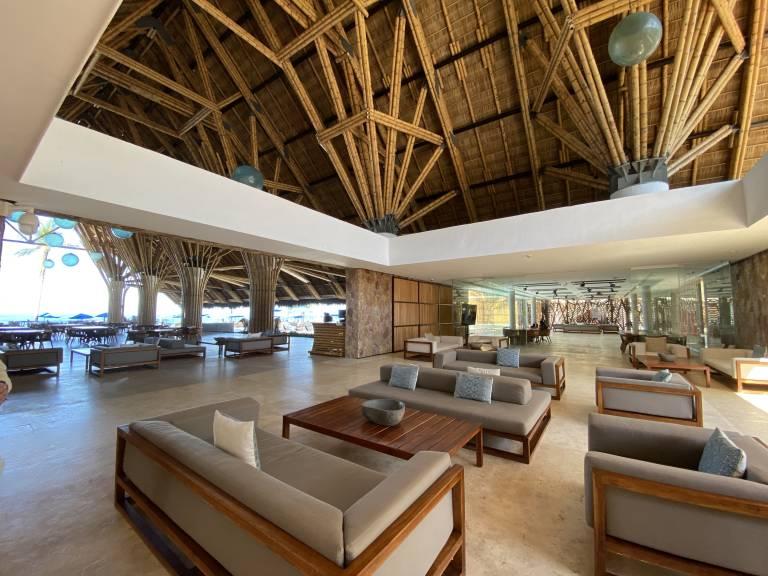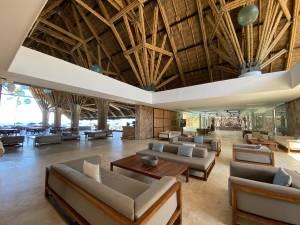 A Mexican architectural delight, the open-air palapa features bamboo columns and suspended hand-blown glass balls, the color of the sea, hanging from the thatch roof. Simple lines meet warm materials like wood and stone to create a contemporary feel of comfort and glamor.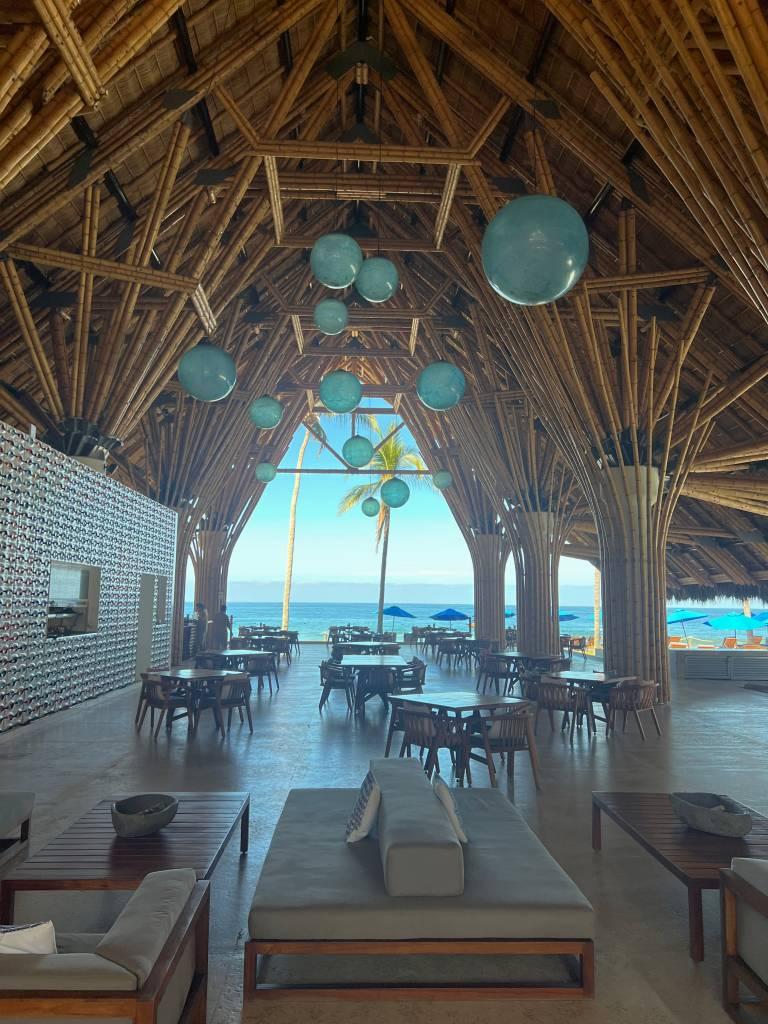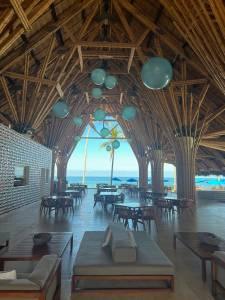 A 40-meter infinity pool is flanked by submerged chairs and quintessential teak chaise lounges that dot the property. Our group of six chose the ones nearest the ocean's edge and enjoyed drinks and food.
If you are taking a workation, you'll find a quiet space complete with a Pacific Ocean view available for coworking. You can also find respite as you take yoga classes with its expert teachers or relax in the spa area.
San Pancho, also known as San Francisco, is a surfing village located in Nayarit which is a small state in western Mexico between the forested mountains of the Sierra Madre Occidental and the Pacific Ocean. Nayarit's Pacific coastline stretches for almost 200 miles. You can learn more about this exclusive experience by contacting [email protected].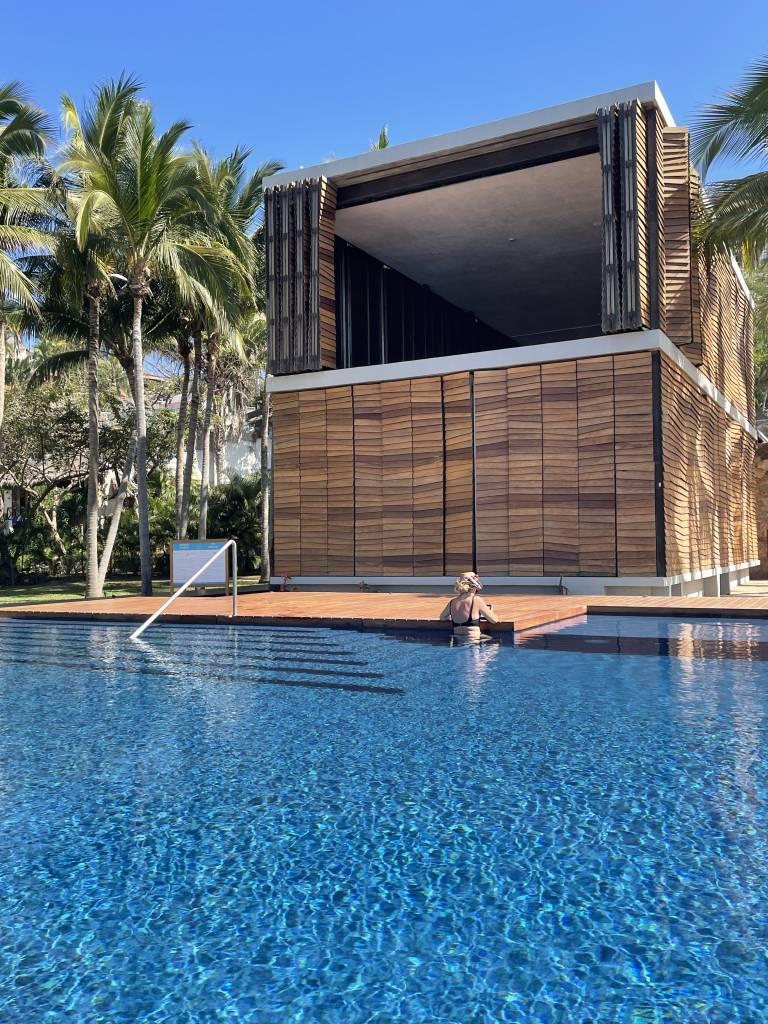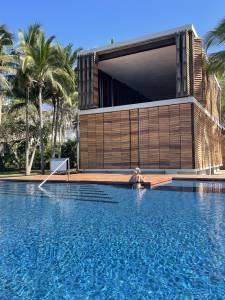 Tierra Tropical Beach Club Address: Amapas Esq Avenida de las Palmas SN, Costa Azul, 63729 San Francisco, Nayarit., Mexico