Welcome is what you feel when you enter Half-Mile Farm, a luxury country inn by Old Edwards in Highlands, NC. The staff is congenial and unassuming and immediately makes you feel like you've come home for the weekend to visit old friends. As I entered the Inn, there was no stuffy formal front desk as you find in corporate hotel chains. Instead, there sat Guest Services Vivian Littlejohn at a handsome desk to check me in promptly and offer me fresh baked cookies that are available around the clock. Lucky me, on this chilly day in February, there were heart-shaped sugar cookies for Valentine's Day plus decadent chocolate chip cookies.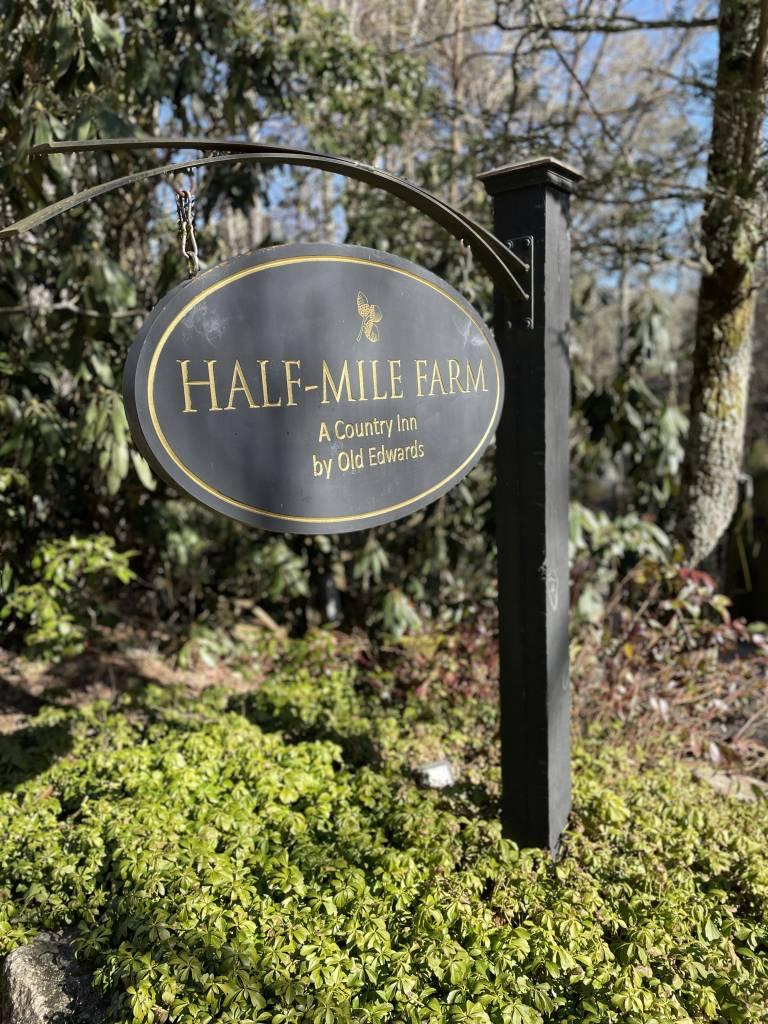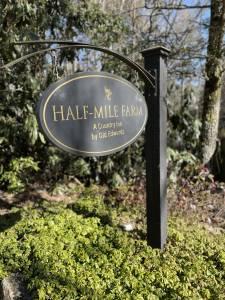 It's Friendly Here at Half-Mile Farm
Social hour is every afternoon at 5 p.m. with complimentary hors d'oeuvres being served in the main house. Off the main lobby there's J. Henry Farmhouse Tavern and Bar that offers cocktails, wine and beer. Named for a bootlegger, J. Henry is the perfect spot to have a light bite and meet fellow travelers. Cocktails are served until 10 p.m. and are masterfully designed by Bar Manager and Mixologist Audrey Porterfield.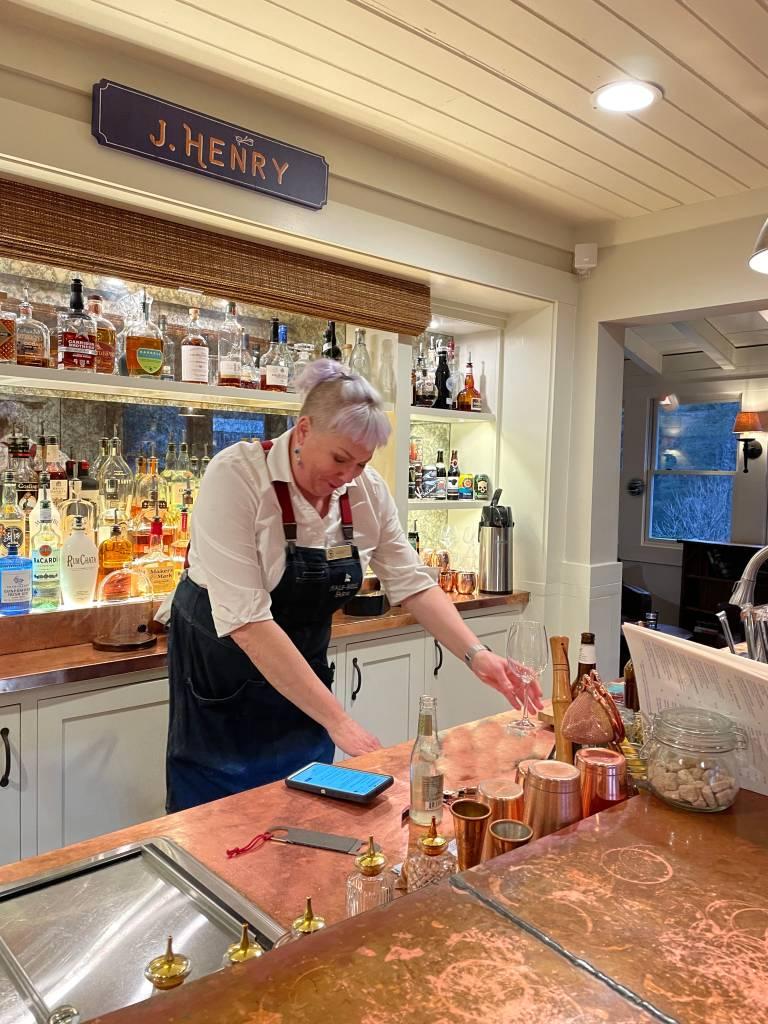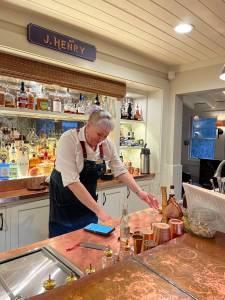 She makes many of the bitters and syrups which give a special edge to her drinks. Mozy out the back door and you can also join other guests outdoors and relax in the Adirondack chairs by the fire pit.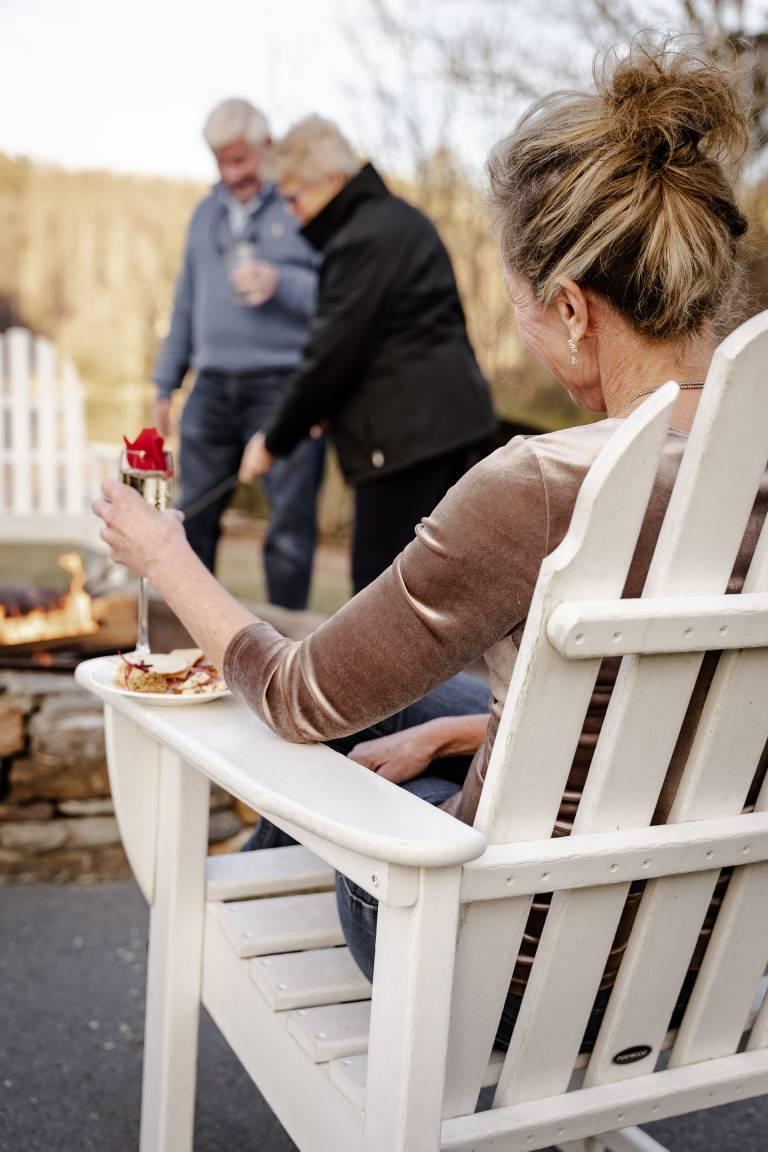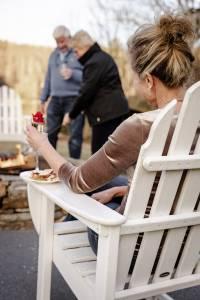 Discover the Best in Luxury Travel
Whether you're looking for a weekend getaway or a cozy escape, intimate rooms and cabins provide you with all the comforts of home. My beautifully appointed room in the Historic Main House offered three windows overlooking Apple Lake and was generously spacious for a solo traveler. I was spoiled with a Nespresso coffee maker, ultra-cozy robe and Molton Brown bath and body products. With its stunning view of Highland Cove's rolling hills and its close proximity to the charming village of Highlands, wineries, breweries and other attractions in North Carolina's Plateau, it's no wonder why Half-Mile Farm has become a popular destination for those seeking a magnificent retreat.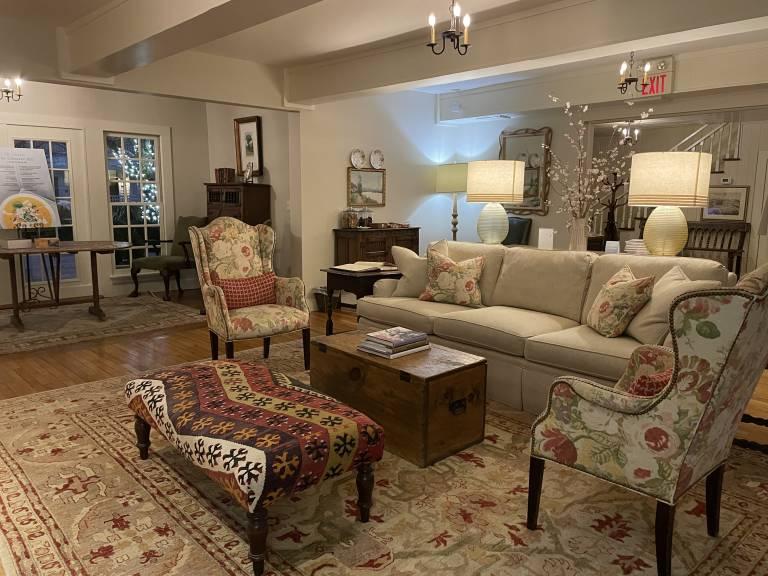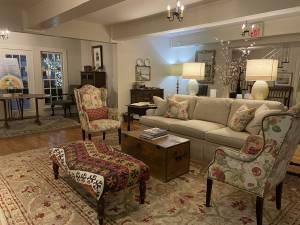 Escape the Hustle and Bustle of City Life
Currently vying for the coveted 2023 Travel + Leisure World's Best Award, this Country Inn simply invites its guests to rest, relax and slow down. Fireplaces crackle in charming areas all over Half-Mile Farm.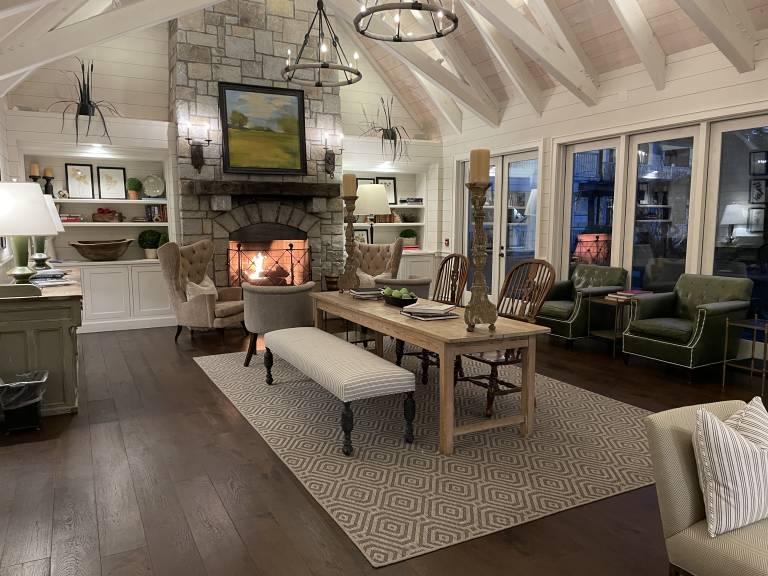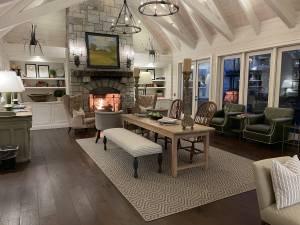 Coffee table books of all genres dot the furniture. This particular night, I relaxed in the Garden House by the fireplace all by myself. Every space has been infused with unfussy elegance. It screams chic and sophisticated yet it's so uncomplicated. It's regal yet relaxed, formal but comfortable too. Everything has its perfect place here. It whispers to me to come back soon and stay a while. And I'm sure I will.
Jenny Lynn Anderson is a travel blogger who enjoys offering practical travel advice to consumers so they can travel easier, smarter and discover hidden gems. She caught the travel bug early in life when she was lucky enough to trek with her parents to Honolulu, Hawaii to a Farm Bureau Convention at age 12. She stayed at the Kahala Hilton which was known for attracting Hollywood stars.  While in Hawaii, she was asked to join the hula dancers on stage at the Don Ho Evening Show. Lucille Ball was in the audience. Jenny Lynn loved Lucy and the young south Georgia girl fell in love with airplanes, tour buses, macadamia nuts, fresh pineapples, her vintage Red Pink Samsonite suitcase and the anticipation of her next adventure.