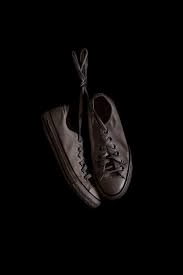 I recently was asked to speak to a group of high school girls about violence against women.  As I got dressed for this speaking engagement, I decided on a whim to do something I had never done before.  I would layer my clothing so that I would reveal a strapless dress underneath my maxi dress and reiterate one of the most common rape myths out there — that women "invite" assault by dressing a certain way. The fact is that no one has ever been able to show a correlation between how a victim dresses and her chances of sexual assault.  Women get sexually assaulted because the male wants to dominate and control the victim. It is not an act of impulsive, uncontrolled passion; rather a premeditated act of violence.  Research shows that 50% of rapes are planned; and in my case it was definitely a premeditated violent crime.  Over the years, I too have been asked dozens of times what clothing I had on.
Katherine Cambareri, a young photographer from Arcadia University, has done an excellent job showing that sexual assault has nothing to do with the clothes a woman wears in her "Well what were you wearing" series.  I applaud her for keeping the conversation going regarding this topic.
And, if you were wondering, I was wearing a below-the-knee black and white skirt with matching blouse.
If you enjoyed it, please share it!
In December, I got an intriguing email from Angela Klocke who asked if she could "walk" in my honor.  Interested and a bit surprised, I asked what this meant.  She explained she leads a project called Scars and Tiaras where she focuses on speaking out and creating awareness about domestic violence and sexual assault.  Angela had read the article about me in The Washington Post and felt compelled to walk on my behalf.  Man!  Talk about being honored….I couldn't believe a mere stranger would do this.  It proves we do indeed live in a caring world!  My Georgia Southern University intern, Daniela West, did a Q and A with Angela recently, and here's what Angela shared:
Daniela- So can you tell me what Scars and Tiaras is about? How do you choose who to walk for?
Angela- The site is a combination of  information on healing from a painful history of childhood, domestic or sexual abuse. I have experience with all these types of abuse.  It's not a pretty story, but the point of Scars and Tiaras is basically a reclamation of self.  To be loved, adored, and worthy. Abusers fill our heads with comments such as: you're ugly, you're worthless, you're stupid so you're left with scars. The tiaras have more to do with the reclamation of self. The beautiful person that you always were and you're coming back and realizing who that is. That seems to be a recurring theme–this journey to try to reclaim who each person once was versus what people told them they were.
Daniela- Tell us more about how you walk for people.
Angela- In late 2013 I was out taking a walk and I had this idea when the lyrics "I would walk 500 miles and I would walk 500 more" popped into my head. I developed the goal to walk 1000 miles in 2014.  So I would take a person's name and I'm always asking may I walk for you.  For Jenny Lynn, I became familiar with her book  through Twitter at some point in time. And though I haven't been able to read the book yet I just started following her.
Daniela-  So when you walk for someone is there any place in particular you walk, or is it a group event or do people walk with you?
Angela- I mostly walk alone. I'm not opposed to anyone walking with me, but I tend to just walk the streets in my town. I'm not in a position where I'm going to walk a thousands miles away from home. It's just a concentrated time spent thinking about this person's story, how can I share this person's story.
Daniela- I saw on your website people walk in your honor. Do they reach out to you or do you reach out to them to walk for you?
Angela- I haven't asked anyone to walk for me. In December, it became very apparent I wasn't going to reach a thousand miles in 2014. I shared my challenges on Facebook and several friends stepped forward and said I would be happy to walk in your name.
Daniela- It's amazing how much people care. When you walk for people, does it help you in your personal healing process?
Angela- Absolutely. It gives me that chance to not live in the past, but to reflect where I've been so I don't forget that passion and that empathy that's so necessary to help the next person who contacts me.
Daniela-  What would you say your ultimate goal is?
Angela- My overall goal is to be able to keep the conversation about abuse going.  And for people to understand that it's not a black and white issue. There's so much more involved and unfortunately I think for most people unless they experience it they never know how they will respond in that situation.
Daniela- Is there anything you would want someone in that situation to know?
Angela-  If abuse occurs, just know you are not alone and there is somebody out there who can help you. There's so much hope for healing.
If you enjoyed it, please share it!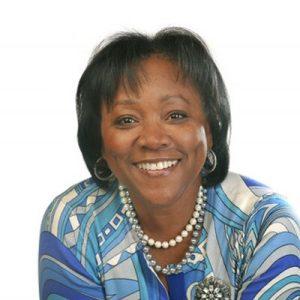 Gracie Bonds Staples, AJC Lifestyles Writer
It's difficult to sit down with a reporter and entrust that person with your story.  You fear the column won't come out right, will somehow misrepresent your life–will be just …wrong.  But not so with Gracie Bonds Staples, a veteran newspaper writer who wrote about my sexual assault  in the Atlanta Journal Constitution last week.  Gracie interviewed me in early February in a north Atlanta hotel and I immediately felt comfortable with her as I tried to describe what rape victims experience.  After an extensive two-hour interview, she penned a succint, accurate portrayal of a quarter century of my life's struggles and persuit of restoration.
Thanks, Gracie, for helping me share this story so that others will have hope for recovery as well!
If you enjoyed it, please share it!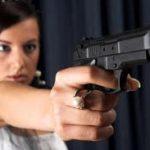 I read an editorial by James Alan Fox, a Professor of Criminology, Law and Public Policy at Northwestern University in which Mr. Fox concluded that guns won't deter college sexual assault. He reasoned carrying guns on campus will only create more problems.
I agree.
Guns will never be the remedy to combat sexual asssault on campus.  Instead, we must arm women AND men with the right kind of weaponry.  It's called knowledge…information that will empower them to make changes in behavior on campuses nationwide.
Here's what students need to know before they set foot on a college campus their freshman year:
Between 85%-90% of reported sexual assaults against female students are committed by an acquaintance.
Alcohol is the number 1 date drug, often incapacitating students and rendering the university student incapable of consent to any sexual act.
Rape is a crime of violence and young men will face lifelong consequences due to their behavior and choices made while inebriated.
Only when all students can be taught to be "active" bystanders, will we really make significant strides in preventing sexual assault on campuses.
If you enjoyed it, please share it!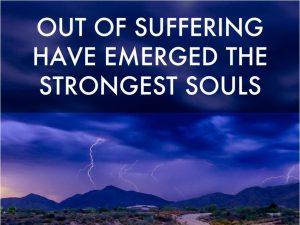 I have always been a "broadcaster" of sorts.  In grade school, I loved giving oral reports in class.  I went on to be in One Act Plays in high school and enrolled in tv broadcasting in college until a professor told me my southern accent was too "thick" and I would never succeed as an anchor.  I changed my major to public relations and used my communication skills in other ways to share messages.
I truly believed in the power of storytelling. It reflected who I was and I made a good living at it until November 28, 1990.
I was 27 years old and a PR Director for a hospital.  I was attending a national conference, staying at a hotel in downtown Atlanta.  It was 8 pm as I exited my hotel room to meet a magazine editor in the lobby.   While walking down the hotel corridor, I was attacked by a knife-wielding man and was forced back into my hotel room where I was robbed and sexually assaulted.  Although I ultimately survived the vicious crime, the assailant escaped and was never found.
During the 15 minutes that it took for the man to rob and sodomize me, I became a different person…mute, traumatized, fearful, anxious.
I had changed.
I searched in vain for the old Jenny Lynn, but could not find the happy, exuberant being that had filled my soul for two and half decades.   Most of the time in the first ten years after the assault, I tried to make it through the day and just survive the panic attacks that awaited me at every turn.  Hyper-vigilant to protect myself, I seldom slept well and spent most of my waking hours contemplating the man's return and how I would flee.  Although I knew I needed psychological help, I did not have any mental health counselors trained in PTSD  in my rural community…they were an hour away and I couldn't handle the stress of driving alone to Savannah, GA to get help.
So I became helpless.
And therein lies the problem for most of us sexual assault victims.  Until we get help, we will not resuscitate and will remain in a vegetative state.   Ultimately, in my search for freedom, I came upon 5 critical keys which ultimately provided the release from my imprisonment. Some are spiritual and some are secular, but the combination worked.  Here they are and at what year they happened in my journey of healing:
Year 8:  Find trust and calm in God.  For a long time, I lost all faith in the world as I had known it and also lost any assurance of God's protection.  However, God continued to speak to me through Bible passages and His words jumped off the page and literally calmed me when no one on this planet could.
Year 10:  Forgive the assailant. This one is a toughie, I admit.  Forgiveness, you know, is not for the person who wronged you, but for your recovery.  For years, I had so much blame and bitterness in me that raged as I played the role of judge and jury 24 hours a day.  I hated the man who had stolen my independence.  I hated the man who had destroyed my life.  I hated…everything.  When I released this burden to God and allowed Him to be the ultimate Judge, I felt the chains of bondage slowly falling from me and after years of exhaustion, God finally gave me rest.
Year 20: Find Professional Counseling/Cognitive Therapy.  I truly believed I was so broken that I was unfixable, but cognitive therapy is a powerful tool for sexual assault victims.  My therapist used the veterans/military version of cognitive processing therapy and over the course of many months, she helped me rewire my brain.  The anxious threads that incessantly flooded my thoughts subsided as I faithfully carried and completed worksheets 24/7 to "record" and "repair" my thought processes.
Year 21:  Break the Silence.  When I wrote my book and began speaking publicly about the aftermath of rape, these were cathartic experiences that allowed me to finally tell the truth.  In doing so, I expressed what had been churning inside of me and I found when I spoke to groups, others would come forward and tell me that they, too, had been a victim of rape. Sharing my story with "sister and brother survivors" has accelerated my healing exponentially.
Year 22:  Victim to Survivor.  The final step is that moment when you realize that you can shift from being a victim to a survivor.  Webster's definition of a survivor is a person who survives, especially a person remaining alive after an event in which others have died.  When we can own the word, "survivor," it empowers us.  We can believe, "Well, there must be a reason I was left on this Earth if I survived something so horrific." We can choose to be stronger because of this negative life experience.  We can choose good to come from bad.  In my own life I decided that I could make a mess into a message.  I could make a trial into a triumph.  And, yes…I once was a victim, but today I choose to be victorious.
If you enjoyed it, please share it!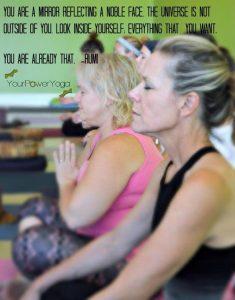 The holidays are a stressful time, aren't they?  No matter how organized you are and how hard you work to stay ahead, it's a bit much for all of us women to do what is required from Thanksgiving to New Year's Day.
To be honest, Christmastime in the past has been challenging for me. For years, I had a healthy dose of anxiety brought on by post traumatic stress disorder and this required I be "on guard" to constantly feel safe after I experienced my sexual assault in 1990.  It was a 24/7 job for me and the added hustle and bustle of the holidays often took me over the edge by mid-January.
Depression and fatigue would hit and I could not for the life of me find the joy.
I wish back in my early years of my journey to find restoration I had known the healing power of yoga. It helps me so much.  I thank Susanne Jackson of Your Power Yoga for being my ROCKSTAR yoga teacher today.
Here are the benefits of yoga:
1)      Deep breath allows you to sleep better.  I swear I did not breathe deeply for 20-plus years.  I was always gasping and holding my breath as a result of PTSD.  Deep breath calms and soothes us and allows us to fight insomnia.  Harvard Medical School researchers have reported a daily yoga practice produces broad improvements of sleep quality and quantity.
2)     Fights Food Cravings.  The very nature of yoga makes you so aware of the mind/body connection and creates in you a greater desire to make better choices about food selection. I personally leave my yoga studio every Saturday morning and drive by the swarms heading into the local donut shop, but always choose to drive by the sugar haven.  I often muse, "Why would I want to mess up what I just accomplished with yoga?"
3)     Calms in the face of storms.  Anyone who knows me would classify me as a Type-A Personality, but yoga makes me a B+ type of gal.  It brings me down a notch or two and allows me to focus on the big picture, not the nuts and bolts that usually drive me insane.  In findings of the MD Anderson Cancer Center study from University of Texas, women who practiced yoga had the steepest decline in their cortisol levels across the day, indicating that yoga had the ability to help regulate this stress hormone.
4)     Yoga is non-judgmental and is for all sizes and shapes.  Although we "strike" poses in yoga which require alignment, I have never felt my instructors ever thought or said, "Jenny Lynn, you are doing it wrong!"  Rather, it is a practice where the instructor gently corrects you with his/her hands and repositions you in an encouraging way. I have never felt inadequate in yoga class.  I have often arrived at yoga practice with feelings of annoyance, discouragement, and a cluttered mind, but I always leave with great clarity and purpose, full of self esteem.
As you race through the next two weeks, why not try a yoga class?  For the ones of you nearby, Susanne is offering a free class at Your Power Yoga in Statesboro if you mention this email.
I hope to see you on the mat!
If you enjoyed it, please share it!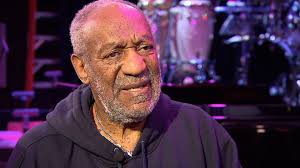 The court of public opinion is a mighty one and it has ruled:  the curtain is closing on Bill Cosby.
The 77-year old comedian is facing allegations of sexual assaulting more than a dozen women since the 1960s.  Already, 15 women have accused Cosby of fondling, drugging, sexually assaulting or raping them.  As a result, NBC has canceled a new sitcom, Netflix postponed plans for a comedy special, and TV Land has pulled "The Cosby Show" reruns from its lineup.
The silence is so loud…
Cosby, thus far, hasn't spoken.   Last Sunday, Cosby's lawyer, John P. Schmitt, issued a statement saying the comedy legend would not "dignify" the "decade-old" claims.
As I examine this situation, I wear two hats.  I am a sexual assault survivor and a public relations strategist.  As a public relations counselor, I believe Cosby's crisis pr team could have forecasted this years ago and prepared proactively for the tsunami they are facing now.   If the allegations are untrue, Cosby should have come out swinging.  Instead, his unwillingness to engage sends the message that he is guilty or has something to hide.
As a survivor of sexual assault, I know how difficult it is for victims to speak up.  A lot of people have been questioning, "Why are these women just now coming forward?"   "They just want a settlement against this rich man and get media attention!"   Cosby's attorney Martin Singer states,  "The new, never-before-heard claims from women who have come forward in the past two weeks with unsubstantiated, fantastical stories about things they say occurred 30, 40 or even 50 years ago have escalated far past the point of absurdity.  When will it end?"
In my own life, it took me 20 years to find the courage to write about my sexual assault.  For two decades, I literally feared the man who attacked me would track me down and kill me.
And I certainly didn't write my book for attention, for recognition, or to become famous.  I wrote it so I could heal.
The bottom line for rape survivors:  no woman wants this kind of fame.
If you enjoyed it, please share it!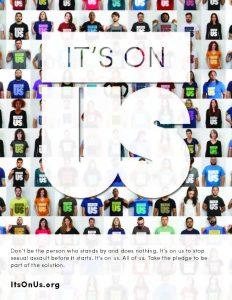 Two months ago, The White House rolled out "It's on Us," a sexual assault prevention and awareness program aimed at changing campus culture regarding rape and sexual assault.  "It's On Us" aims to fundamentally shift the way we think about sexual assault, by inspiring everyone to see it as their responsibility to do something, big or small, to prevent it. The campaign reflects the belief that sexual assault isn't just an issue involving a crime committed by a perpetrator against a victim, but one in which all collegiates also have a role to play.
The commitment rests on creating an environment – be it a fraternity house, dorm room, a party, a bar or club, or the greater college campus – where sexual assault is unacceptable and survivors are supported. This effort will augment student-led efforts already underway across the United States, and will focus particularly on motivating college men to get involved.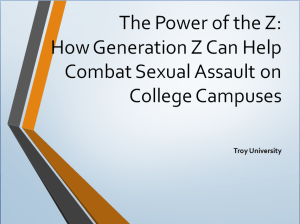 This month, I had the opportunity to speak about "It's On Us"  to several hundred students at Troy University.  I based my speech on the notion that I believe Generation Z, unlike any generation before them, can help combat sexual assault on campuses.  I believe Generation Z can be agents of change because they have a sense of social justice, philanthropy and maturity –caused from growing up during one of the most severe economic recessions in history.  A great example of this is when students at Columbia University carried a mattress around on behalf of a girl in protest that her alleged rapist was not expelled.
With Generation Z's unique qualities, coupled with a program that promotes being an active bystander, our chances are great to make the needed changes on campuses to keep young women safe.
 If you know of a college or university that needs to hear my message, I will be happy to speak!
If you enjoyed it, please share it!
A New York Times article this week recounted how an 18-year-old freshman reported her rape and regretted doing so after Hobart and William Smith Colleges held her disciplinary hearing.  According to the New York Times article, "panelists interrupted her answers, at times misrepresented evidence and asked about a campus-police report she had not seen. The hearing proceeded before her rape-kit results were known, and the medical records indicating trauma were not shown to two of the three panel members."
The main takeaway from this is that first responders, law enforcement officers, and officials from Higher Education can re-traumatize the sexual assault victim.
I know a great deal about this because after my sexual assault at an Atlanta hotel in 1990, security officials created secondary victimization for me by escorting me to security offices of the hotel and placing me just feet from a man they believed was the perpetrator.  I realized instantly they had apprehended the wrong man, but in that split second, the man lunged toward me and violently screamed at me, "You f@@#$ing bitch, I didn't do this you you!"  I was already traumatized from the robbery and sexual assault which had occured in the hour before, but this secondary victimization was absolutely ubsurd and should have never taken place.
In the opinion of the freshman student, the three panelists did the same to her.
Senator Claire McCaskill, a Missouri Democrat who has investigated the quality of campus rape investigations. recently surveyed 440 colleges and universities and found that one-third had failed to properly train officials adjudicating claims.
While the national debate continues over how best to stop sexual assaults on campuses, we must also roll up our sleeves and start educating higher education officials on how to prevent secondary trauma.  I plan to speak on this subject next month at the Police Officers Association of Georgia.  Stay tuned….
If you enjoyed it, please share it!
As summer vacations continue, many women will travel abroad, book family trips and plan girls' weekends for much needed R and  R.  Others will simply be traveling for work which they do year-round.
No matter if your plans are for business or pleasure, it's always important to stay safe when traveling in a new place.  According to many hotel managers I have interviewed since 2010, the safest hotel floors are between 2 and 6.  The first floor is not a good choice because perpetrators can easily access this floor.  In addition, if you get too high in the 20s and up, you have to spend an inordinate amount of time in an elevator which can make you vulnerable as a single traveler. Therefore, the lower levels are a good choice, especially in case of a fire…most fire departments' ladders reach to the 6th floor!  Jenny Lynn Anderson  offers 10 tips when checking into a hotel.
Safety Tips
First and foremost use "common sense" street smarts and listen to your female intuition. If something doesn't feel right, don't ignore that feeling.
When checking into a hotel, ask for a room close to the elevator so you do not have to travel down a potentially dimly-lit corridor to reach your room. (My room was at the end of the hallway and I believe I was more vulnerable there as a target.)
When the hotel desk clerk checks you in, make certain he or she does not say your room number aloud for other guests to hear. The correct protocol is for the hotel clerk to write down the room number on your key envelope and hand it to you without "announcing" this information in front of other guests.
Select an upper floor room between floors 2-6  because they are safer from crime.  Ground floor rooms are more vulnerable to problems because of access and ease of escape. Upper level rooms allow a great deal of time in an elevator where you could be vulnerable to assault.
Whether checking in during the day or at night, ask the bellman or desk clerk to escort you to your room. After unlocking the room, quickly inspect places where someone can hide (the closets, under the bed and bathroom including behind the shower curtain) before the bellman leaves.
Some hotel security consultants recommend that unescorted women do not enter their guestrooms while anyone else is in the hallway. They say to hesitate around the elevator lobby or in the corridor until you can safely enter a room without anyone observing the room number.
If you lose your electronic room key and have to ask the desk for another key, request that they make you a new key rather than a copy of your old key (they have the ability to do both).  Making a new key might inconvenience any traveling companions but as soon as you use it in the door, it will render the lost key invalid as well.
Steer clear of isolated situations that can put you at risk. Avoid exterior corridor hotel/motels and even poolside entrances.  These make it easy for predators to see which room you entered.  Never use emergency staircases.
Utilize the swinging metal security lock in your hotel room.
Make sure your door is shut and locked – even on quick trips to the ice machine. Don't prop the door open, even for a brief moment. It doesn't take long for an observant thief to grab personal items and flee.
Visit Jenny Lynn Anderson's website at www.jennylynnanderson.com. "Room 939: 15 Minutes of Horror, 20 Years of Healing" can be purchased through her website, on amazon.com and barnesandnoble.com.
If you enjoyed it, please share it!